Frequently Asked Questions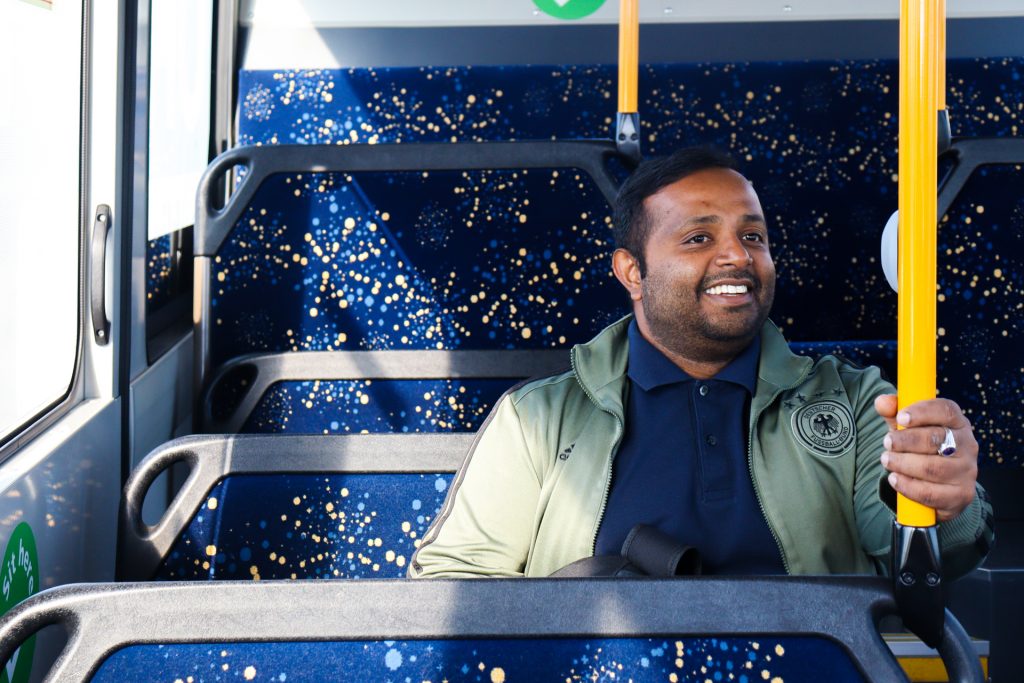 Recent
Cooee Busways is a shared ride service. In order to maximise the amount of people we can transport it does not offer a door to door service.  Customers are asked to walk a short distance to an agreed pick-up point at one of our virtual bus stops. Virtual bus stops will mostly be at nearby intersections. When you book, you will be provided with directions to the virtual bus stop where you will meet the vehicle.
Virtual bus stop locations are not always the same. They can change to accommodate passengers who are on board the service at the time and depend on which route is taken to get you home. Your drop-off point in the afternoon may differ from where you're picked up in the morning.
General
Cooee Busways is a public transport On Demand service providing shared rides to Schofields, Tallawong and Rouse Hill stations from within the area bounded by: Schofields Rd; Burdekin Rd; Stanhope Pkwy; Conrad Rd; Merriville Rd; and Windsor Rd.
As of 3 May 2021, Cooee Busways expanded to the area bounded by Railway Terrace, Kensington Park Road and First Ponds Creek. Residents in this area can travel to Schofields Train Station and Tallawong and Rouse Hill Metro Stations.
Children and students
Yes, as long as they are a registered account holder and are using an app enabled phone to receive text notifications.
School students are not entitled to travel for free on Cooee services. A concessions fare must be purchased.
Yes, the service is fully accessible. Guide Dogs and assistance animals are welcome on board too.
Yes. To ensure you are allocated the correct vehicle, please add an infant within the Cooee Busways app upon booking.
Transport Connect and travel credits