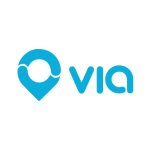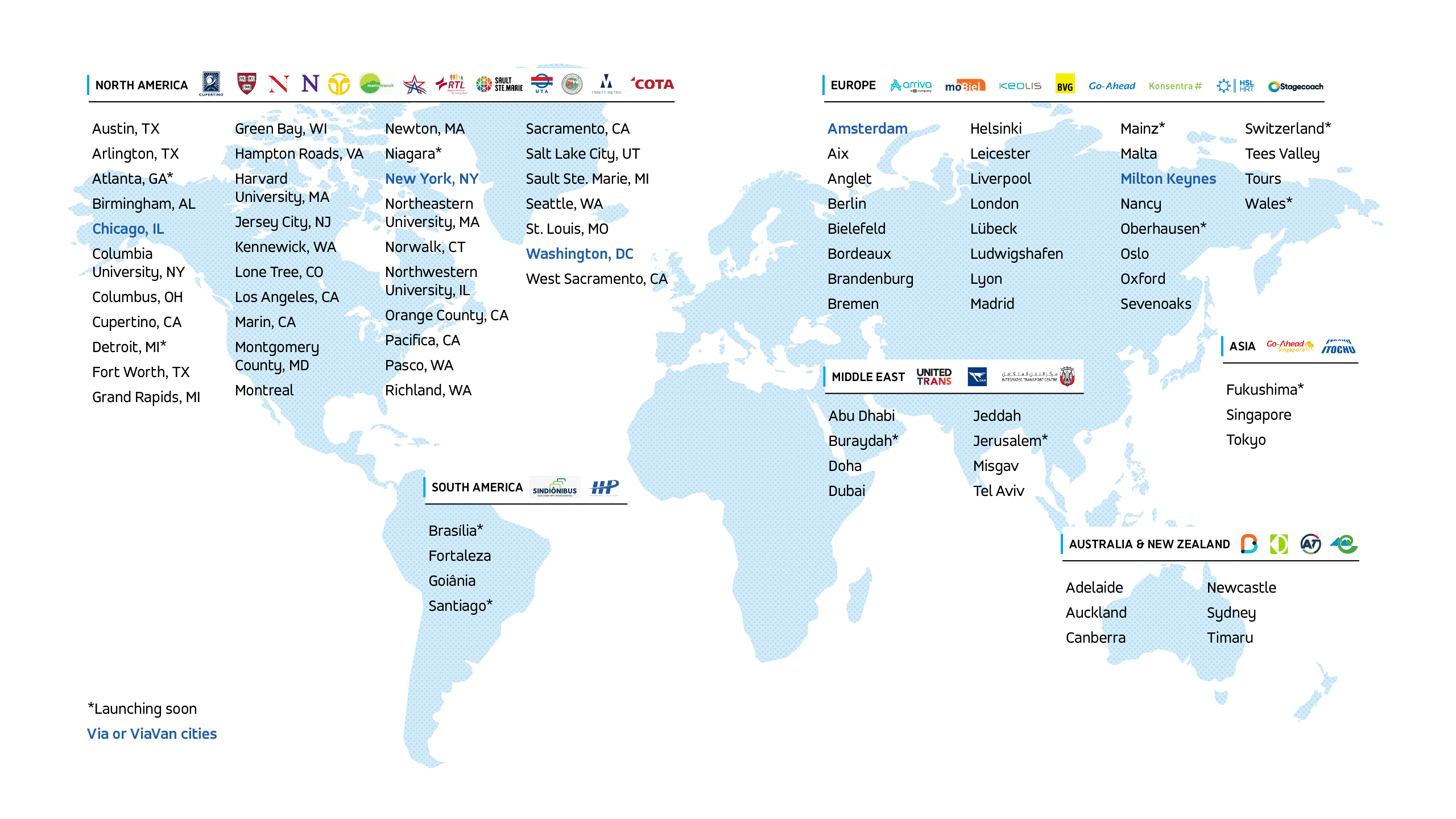 Via is re-engineering public transit — from a regulated system of rigid routes and schedules to a fully dynamic, on-demand network. Via is able to seamlessly integrate with existing fixed-route transportation infrastructure, helping to fill in gaps where existing transit isn't easily accessible.
Via's technology efficiently works to aggregate multiple passengers into shared vehicles, reducing single-occupancy vehicle trips, thus improving traffic congestion and curtailing carbon emissions. The powerful technology directs passengers to a nearby corner — a virtual bus stop — for pick up and drop off, and dynamically routes the vehicle in real-time, allowing for quick and efficient shared trips without lengthy detours, or inconvenient fixed routes and schedules.
The easy-to-use mobile interface is suited to riders of all ages.
The result?
Less dependency on car ownership

Fewer single-occupancy vehicle trips

Reduced traffic congestion

Decreased carbon emissions

Increased mobility and connection to public transit
Via has been tapped by cities and transit authorities in 20 countries around the world, including several deployments Australia, including projects in Sydney and Newcastle, as well as an autonomous vehicle project in Coffs Harbour called BusBot.
Visit Platform.Via.com and see how Via is changing public transportation around the world.
Testimonials
Fast Company - "This month Via hit 50 million rides, versus Uber's 10 billion and Lyft's 500 million–but with much less of the vitriol, and productive relationships with the cities in which it operates."
"What separates Via from an increasingly crowded ride-hailing field is its dynamic-routing system that adjusts to new trip requests in real-time."
"Via represents another disruption to traditional transportation and is Uber's closest competition. The company's complex ride-sharing software represents the future of public transportation, building on an immense amount of rider data that grows daily."
"Via has big ambitions: to deploy technology to fill a gap between public and private transportation. The service essentially combines the cheap, communal ride of a bus with something close to the door-to-door service of a cab."
"What's interesting about Via is that while it is building its direct to consumer, own-brand operations, it also has been inking licensing deals with third parties that are already established in various places. These include partnerships with Arriva and Keolis, two mass-transit companies that operate city buses, train services and more in multiple counties."